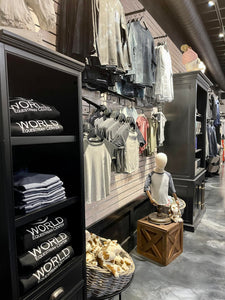 Shop WEC Official Merchandise
A Sudden Impulse Boutique is the only place to find your official World Equestrian Center merch! Shop in person at either of our venues located in Ocala, Florida and Wilmington, Ohio, or online from catalogs created with the favorite items found at both places.
Custom on site Embroidery & Engraving
Available on site at both WEC Wilmington and WEC Ocala are teams experienced with custom embroidery, screen printing and engraving. Get your barn outfitted to show off your own logo, or get custom horse and stable accessories such as custom show coolers, scrims, banners and drapes.
Drop off or order whatever you need from us. If you do not plan on visiting us soon, we ship! Get help over the phone or through email with whatever you need to order and have it shipped directly to you.
Our teams have over 30 years of experience with these services, as well as extensive backgrounds in the horse industry so we know exactly what you need, even when you don't.
Let us help your barn with no set up fees, no minimums and bulk discounts available for bigger orders. Send us an email to inquire!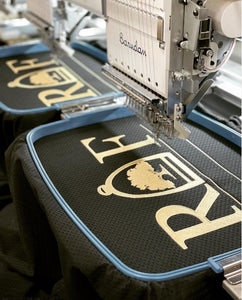 World Equestrian Center
1390 NW 80th Avenue, Ocala, FL, 34482
Located in the corner of Arena 4, behind Miss Tilly's
4095 OH-730, Wilmington, OH, 45177
Located in the connector between Vendor Village & the R+L Arena